In January 2022 I won a community design competition to create a public art installation in the Woolwich Foot Tunnel. The competition was run by RESOLVE collective in collaboration with the Royal Borough of Greenwich and Heritage England. The aim of the competition was to celebrate the culture and heritage of Woolwich whilst prioritising first time designers.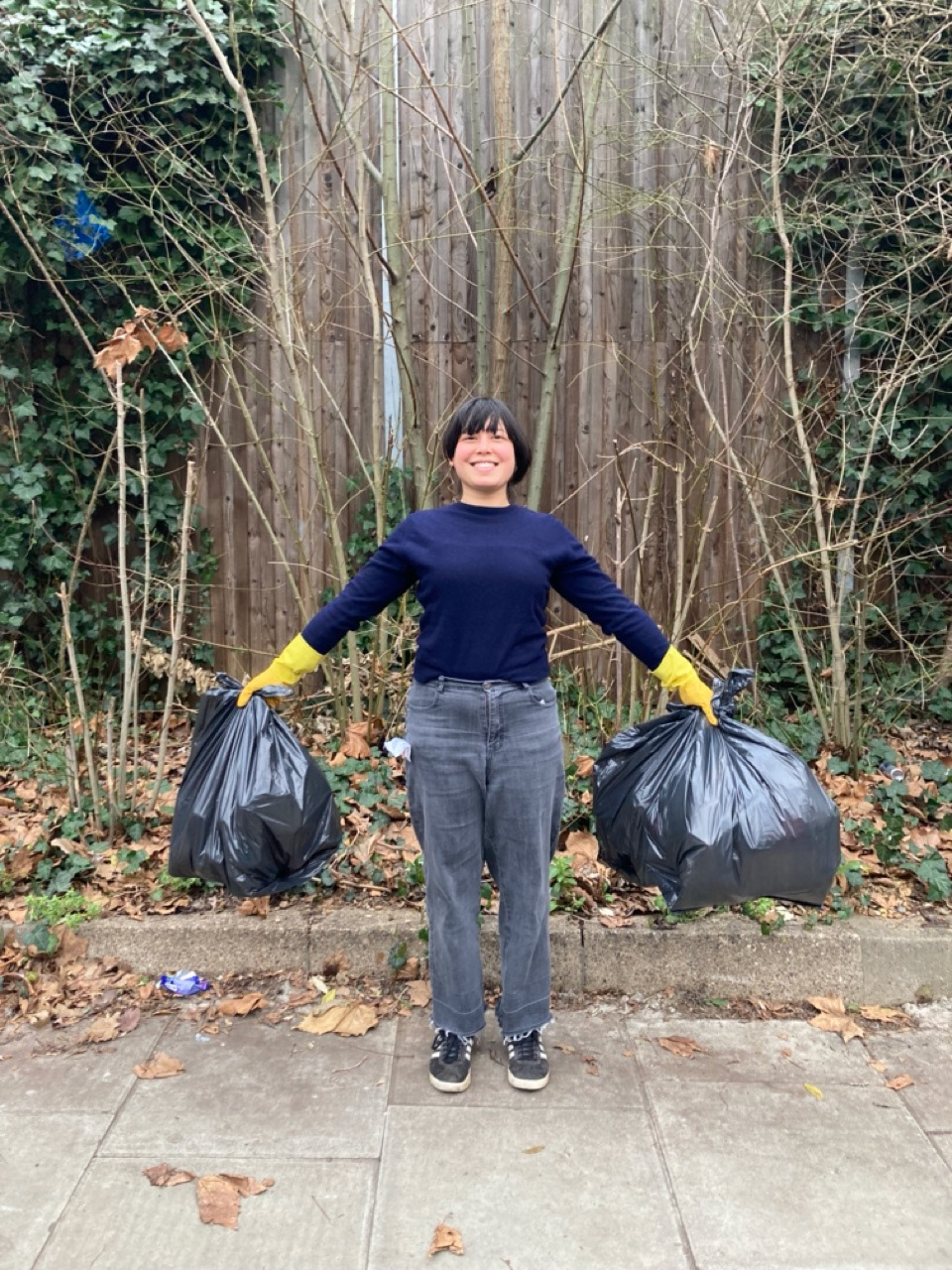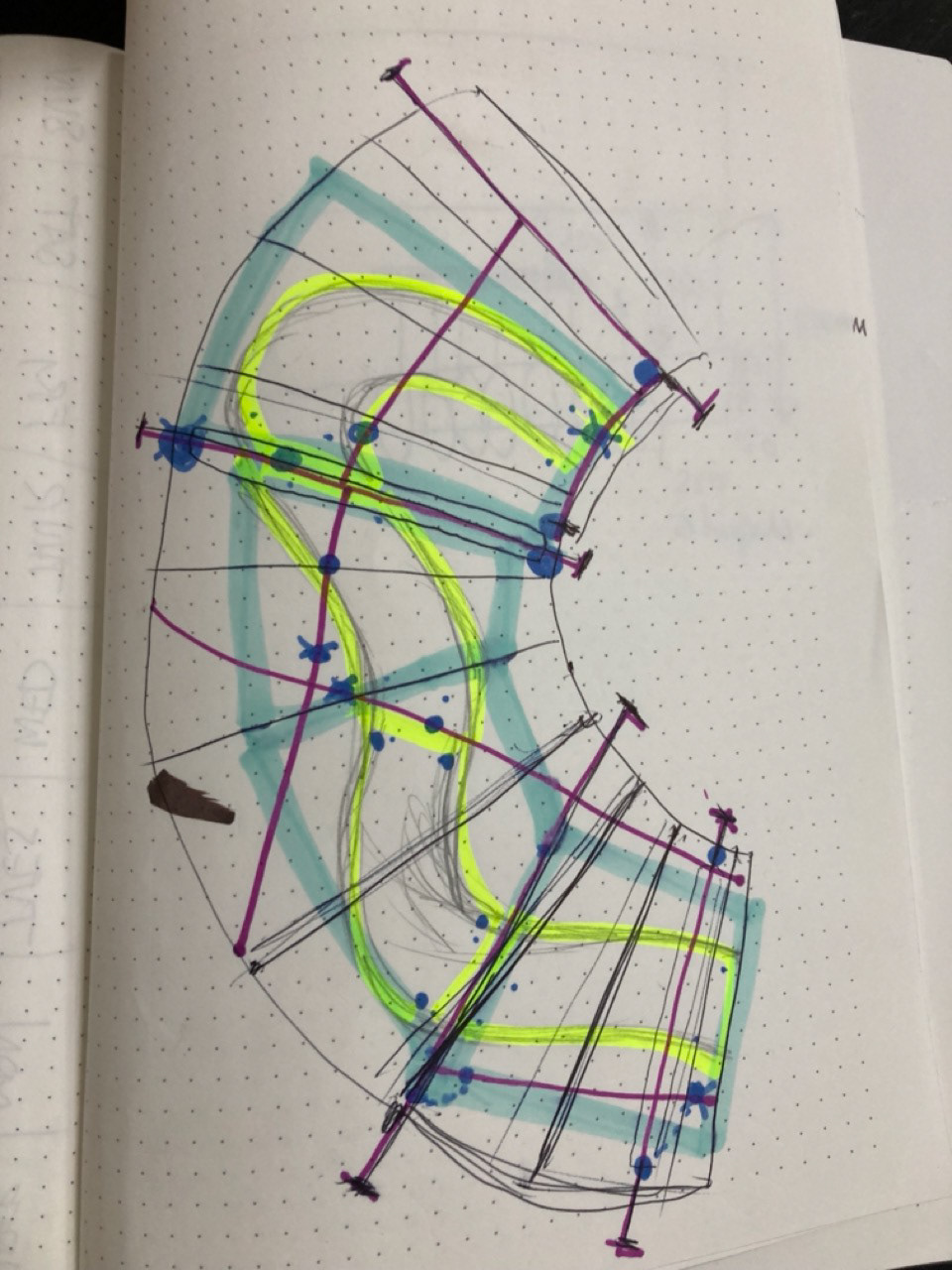 A forgotten history
The historic industrial wealth of Woolwich came directly from the River Thames. But as industry shifted from docks to finance, so did the economic power. Now as tall apartments take up space between the river and the town centre, it is easy to forget the river is there.
My concept was to bring the river into the tunnel through reclaimed materials, plastic bottles and water reflections.
Source, build, install
This led me to create a hanging sculpture in the south entrance to Woolwich Foot Tunnel. I built three wooden panels, cut to echo the curves of the River Thames, to which I attached 500 reclaimed plastic bottles, sourced from the local recycling plant. Each bottle contained 100ml water, to create a refractive fluidity and additional movement to the piece. 
The plastic and water hangs above the heads of the hundreds of locals who use the tunnel every day.