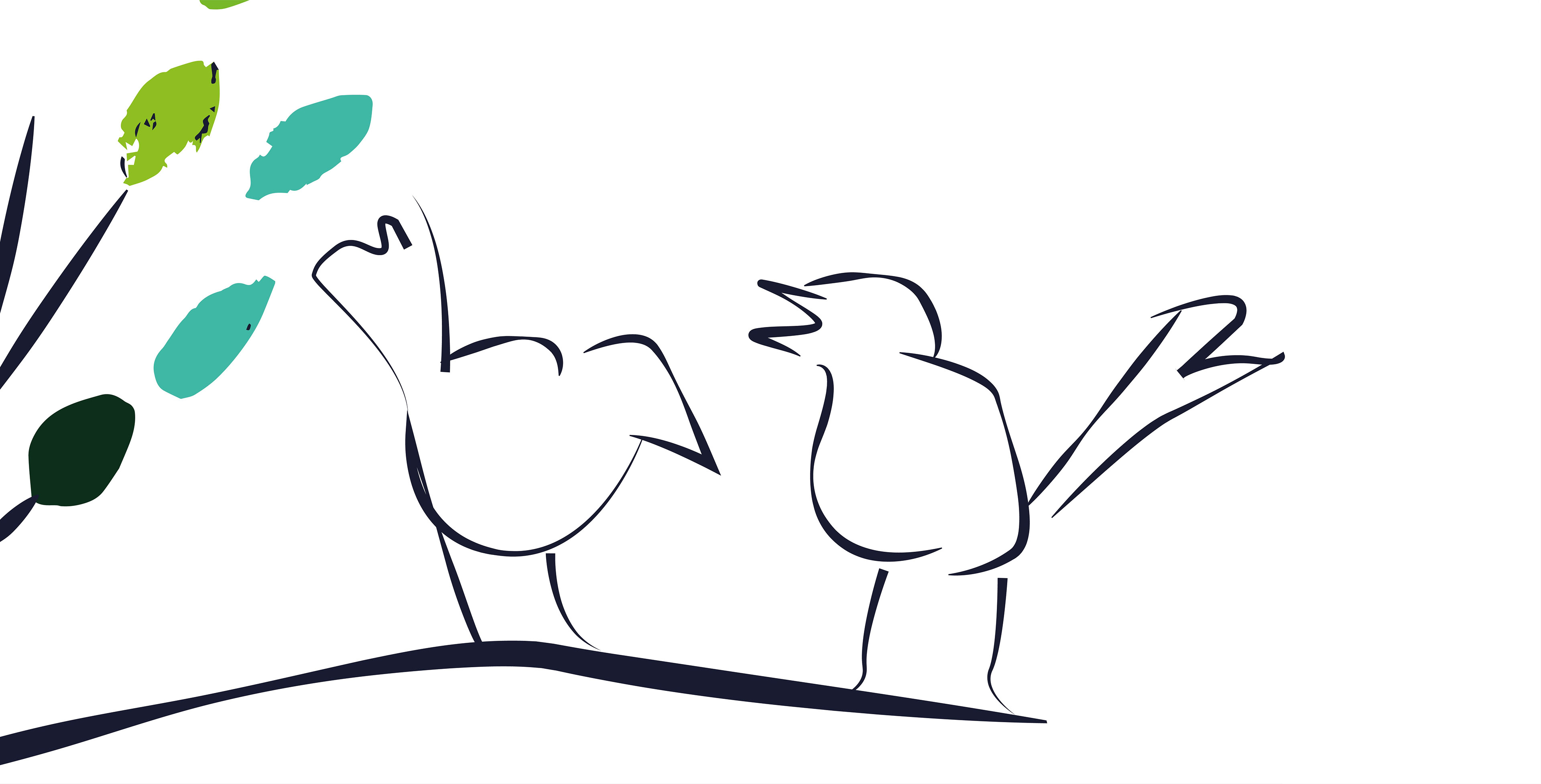 It has been a privilege to work with this inspirational charity over the past few months. Before this, I really had no idea about the prevalence of autoimmune disease. In the UK it affects 6% of the population, and 66% of those diagnosed have mental health problems.
The Wren Project provides a free listening service where people with autoimmune disease can talk about the emotional and social impact of diagnosis. It is a place to feel heard as you are, validated in your experience. 
Here are some fundraising graphics, a poster and a leaflet that I designed for them. I took the style from their existing logo and drew a whole new set of illustrations to match. The style is loose and expressive, creating a welcoming inclusive feeling.
​​​​​​​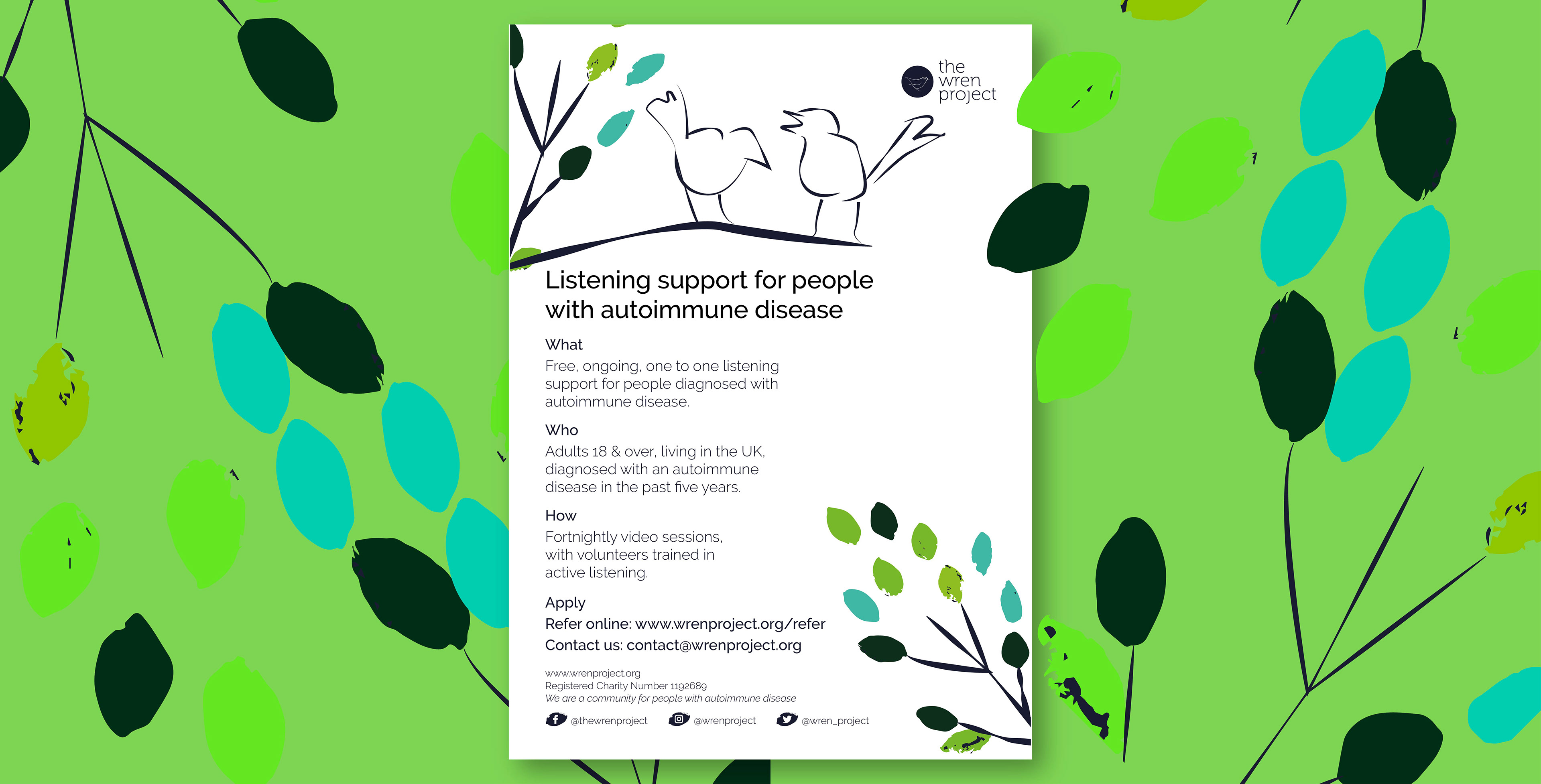 The branches frame and create hierarchy and balance. They represent the safe and non judgement space that is provided by the Wren Project. Also a nod to the wren's forest environment. The different colour leaves represent the diversity of autoimmune conditions. Conditions include type 1 diabetes, rheumatoid arthritis and multiple sclerosis.
wrenproject.org, @wrenproject